The Art of Canine Pastry
Behind API - Biscuits for dogs is Marilyne, creator of canine delights.
''My entrepreneurial journey began with a vision to offer superior quality dog ​​biscuits, made in Quebec with a mix of my Innu and Quebec origins. With determination and passion, I worked to realize this vision.
As a certified pastry chef, I have combined my culinary skills with my love for dogs to bring to life a business that celebrates the love and well-being of companion animals.
Every day, I strive to provide unique and tasty canine delicacies, paying particular attention to the quality of ingredients and the enjoyment of our loyal four-legged friends.
Proud company certified ID1N (First Nations Identification). A certification that allows us to affirm our identity and highlight First Nations entrepreneurs .
It is with great joy that I share my creations with you, hoping that your furry companions will find as much happiness in tasting them as I found in creating them.''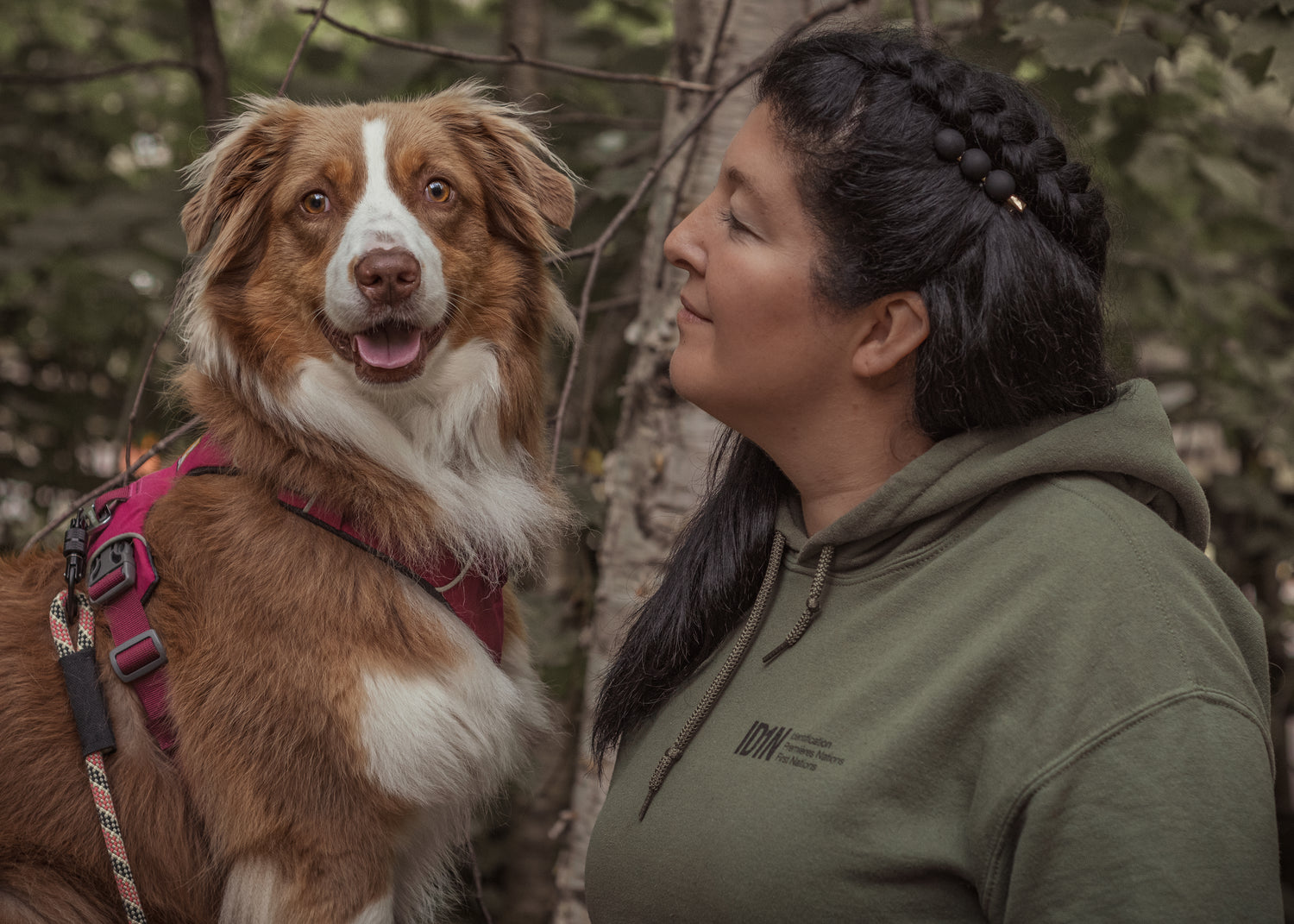 First Nations woman entrepreneur